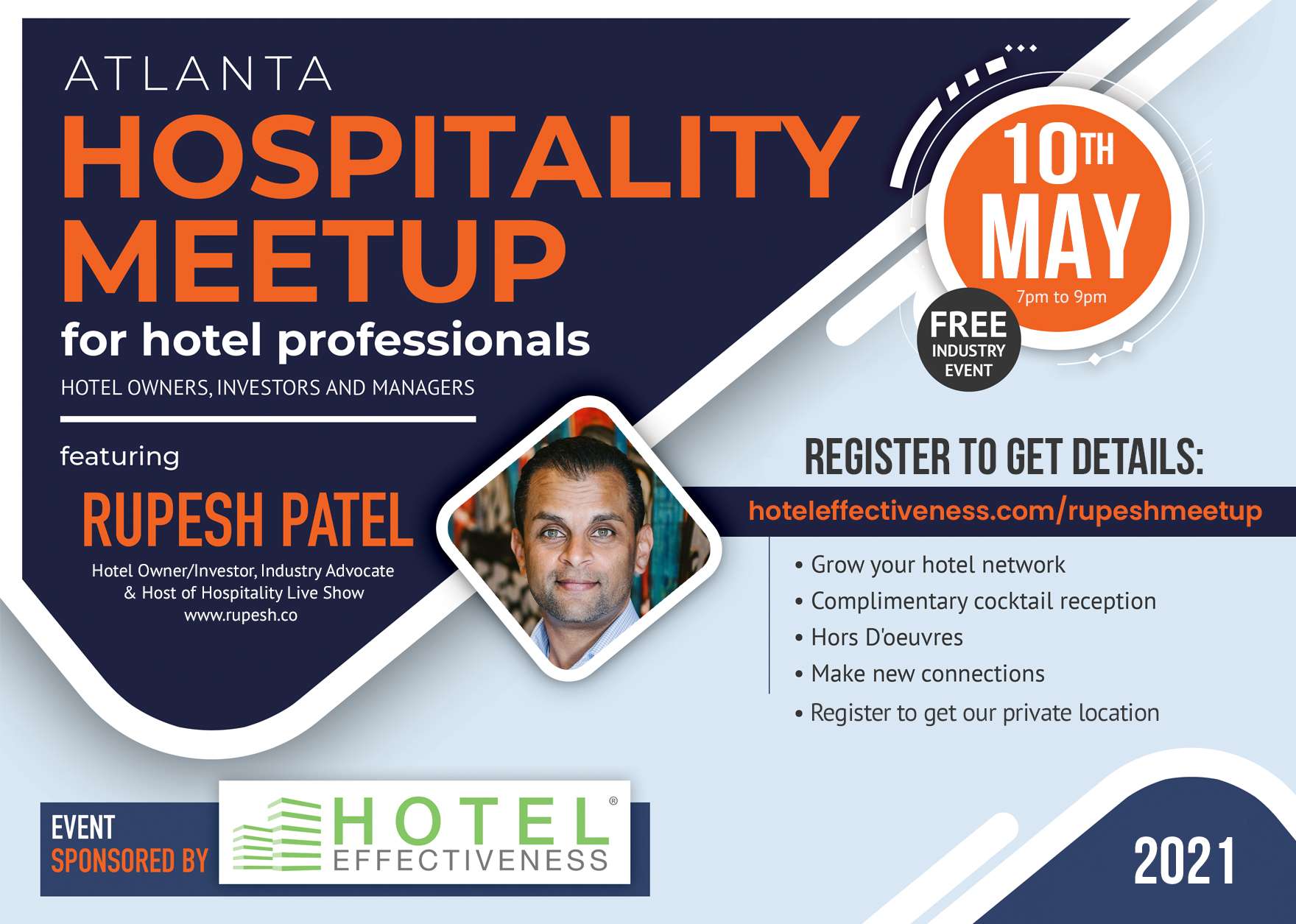 Register to get the details!
Atlanta Hospitality Meet Up!
For management company executives, hotel operators and owners, join us for an evening of cocktails and conversations on Monday, May 10th, from 7:00 p.m. to 9:00 p.m.
Be sure to register to get the full details!
* Subject to change. In the unlikely occurrence that this event has to be canceled or postponed due to circumstances beyond the control, we cannot be held responsible for any costs incurred by the event attendee. Photographer present at our event and by attending you give us permission to use any general crowd photos you appear in on our website or for marketing purposes.